The Midlands Therapeutics Review & Advisory Committee has issued the first blanket ban in the UK for prescribing Sativex, claiming that there is inadequate evidence for the drug's efficacy and safety. This flies in the face of the Medicines and Healthcare products Regulatory Agency's decision that the drug is both safe and effective.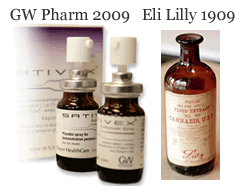 Sativex
is a licensed treatment for people with MS who experience symptoms of spasticity and it should be prescribed to people for whom other treatments have failed.
Jayne Spink, Director of Policy and Research at the MS Society said: "Sativex has undergone extensive clinical testing over many years. This decision beggars belief. It is not the remit of local committees to overwrite the judgements about the safety and effectiveness of drugs made by the official regulators. Banning access to Sativex will condemn those people with MS who rely upon it to a life unnecessarily limited by spasticity; a potentially devastating and distressing symptom of the condition."
In my opinion, Jayne is correct:. For the
Midlands Therapeutics Review & Advisory Committee to deny access to so many suffering people is simply atrocious and ignorant, when the hard evidence from studies and trials have shown beyond doubt that Sativex, the cannabis-extract solution, is both effiicacious and safe. Those were amongst the strict criteria all medicines have to satisfy - which Sativex has - in order to gain a license (which Sativex has).
So we, the taxpayers, contribute willingly to cover the salaries of these ignorant and cloth-eared bureaucrats!